Achievements
OVERVIEW
Number of Sessions and Contacts Generated
Below are the sessions and leads obtained since the new website went online in May 2019. There is no comparison data with the leads generated in 2018, as there was no lead generation strategy!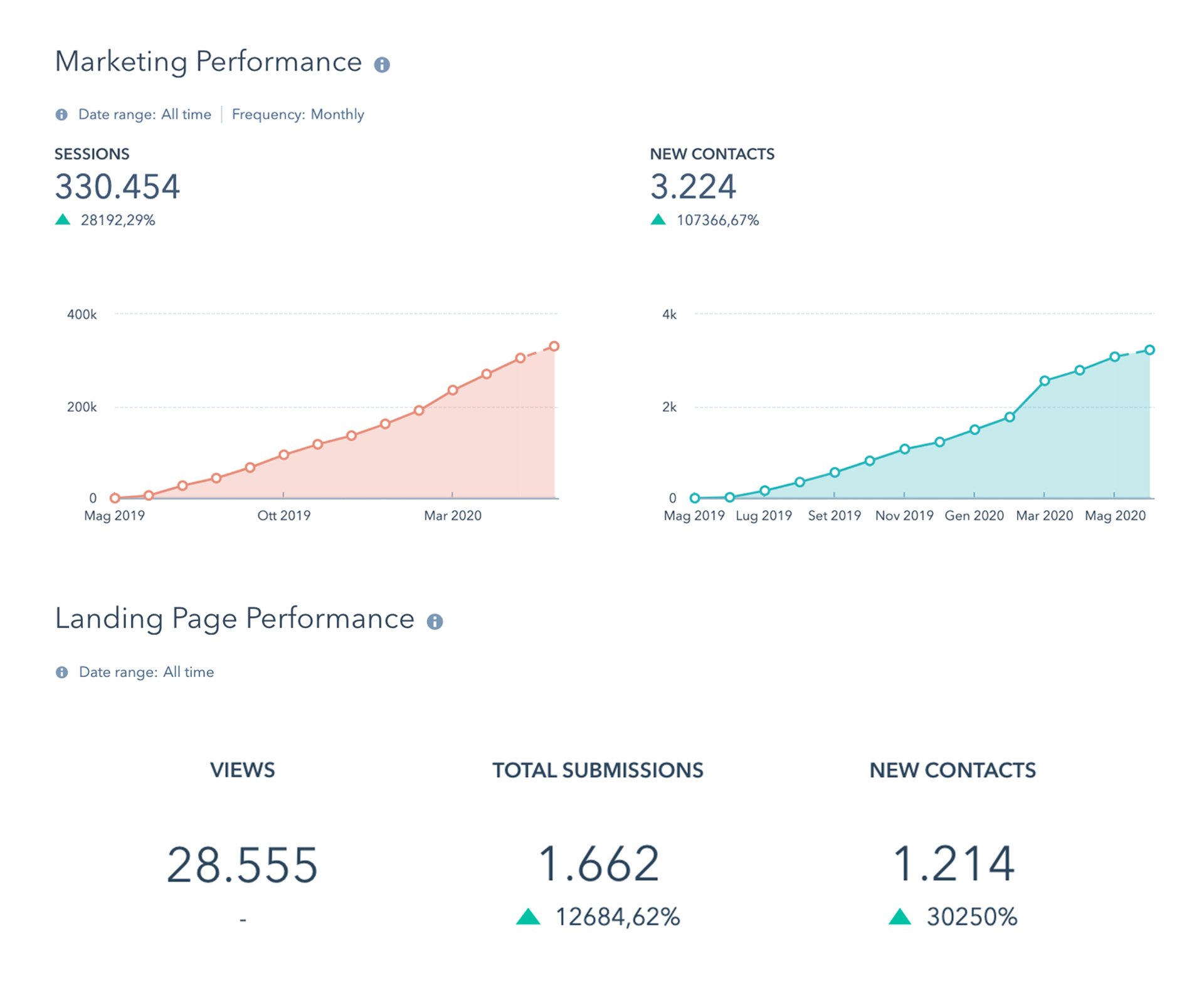 How Did You Learn About the Province?
Analyzing the answers provided through forms, more than 50% of the users became aware of the Order and its structures thanks to the new digital presence built from May 2019.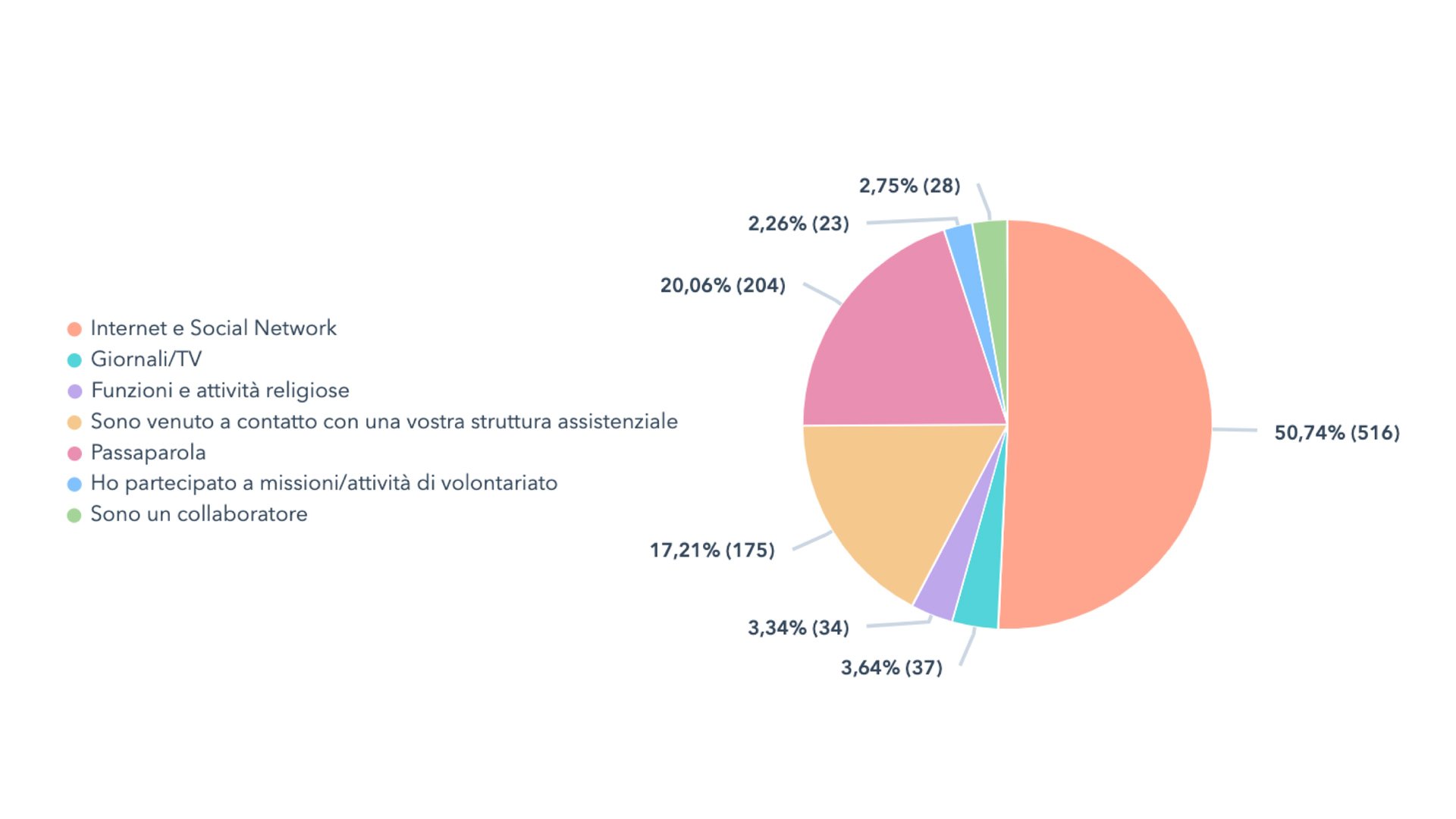 FOCUS 1 - PASTORAL MINISTRY FOR VOCATIONS
Submissions Form
In just one year of activity, and without any sponsorship, the BOFU forms related to the Vocations Ministry to get in touch with the Religious Family were filled in over 100 times. Even more satisfying is knowing that 6 of these contacts have become part of the European Novitiate, initiating a vocation journey.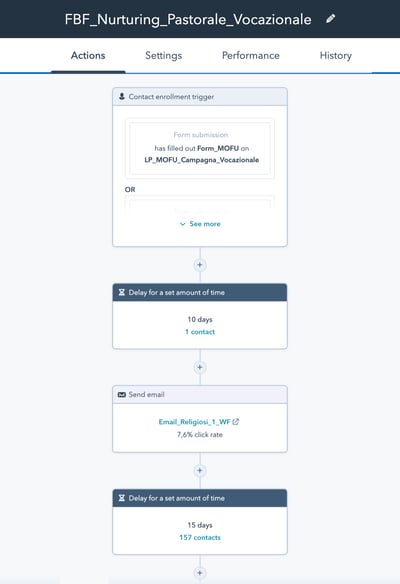 FOCUS 2 - ACTIVITY DURING CORONAVIRUS EMERGENCY
Donations and Fundraising
Over 4,000 donors contributed to the fundraising and over 2.7 million euros were raised in just two months to support the Province's structures. Morover, to face the health emergency, forms and pop-up forms were activated on the website to collect spontaneous applications, useful to support medical staff and not only in the Province Facilities.

"Thank you Wall" - Submission
A successful initiative was the "Thank you Wall", a Landing Page built internally at HubSpot to thank all the employees and professionals at the forefront of the Order's structures. Over 750 submissions clogged our mailboxes and, as a result, the mailboxes of doctors, nurses and PLV social workers.